Why Pockets?
Primarily Pocket Doors save space but they also look great!
They have been utilised throughout Europe for many years and are starting to be used in the UK.
As they are incorporated within the wall they result in extra floor space for your home and make access easier especially for wheelchair users. Pocket door systems take traditional door systems such as hinged doors to the next level.
Pocket Door kits allow you to use your own door to match the rest of your house or room. You can even use glass doors and when open the door can be set to be either flush with the jambs and architrave or protrude if you wish.
Pocket Doors are ideal for rooms where space is at a premium like loft conversions or ensuite bathrooms. You can also put two single doors together to make a double door system that can be used as a room divider.
A range of accessories and door furniture is available including: soft close; synchronised closing (for double doors); motorised remote control; bathroom handles that are lockable from the inside.
Slide Systems Pocket Door kits have been designed specifically for the UK market (unlike some suppliers that have just imported and modified the different European sizes) and come in 2 finished width sizes to accommodate different UK stud wall solutions.
Pocket Door systems can be in kit form that are suitable for a competent DIY-er to install or bespoke solutions to cater for individual customer needs.
Why Slide?
You know why you would like a Pocket Door now lets tell you why you should use a Pocket Door Kit from Slide Systems.
Aesthetics:
Our Pocket Door Kits have been specifically designed to use standard UK doors so you can use a door that matches the rest of your house.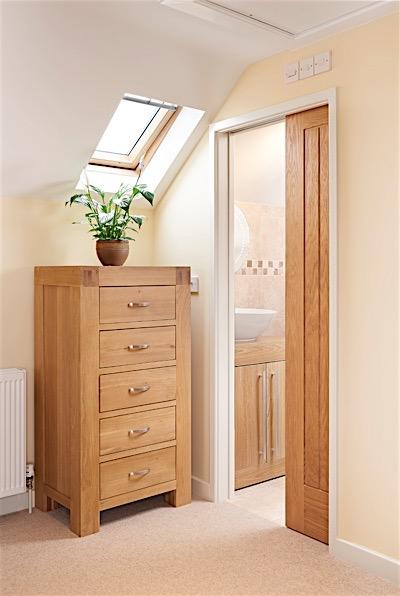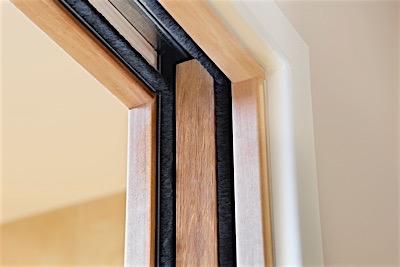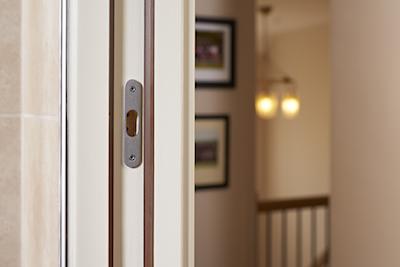 Quality:
Our Pocket Door Kits use quality components throughout. The Frame uses galvanised 1.5mm steel folded in the correct locations for increased strength and rigidity;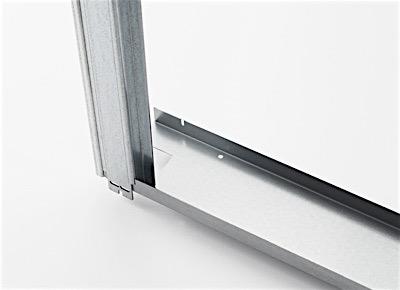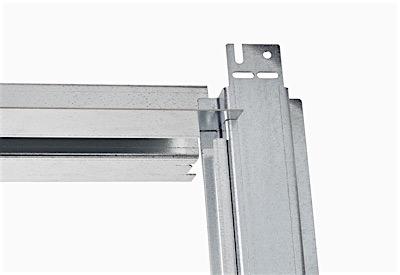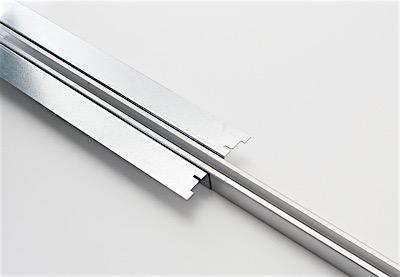 The Running Gear uses an aluminium track and sealed ball-bearing runners guaranteed for over 100,000 operations.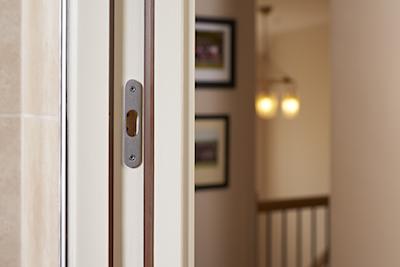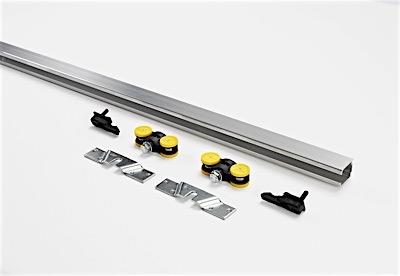 Complete Kit:
A Slide Pocket Door Kit supplies everything you need for a professional quality great looking pocket door.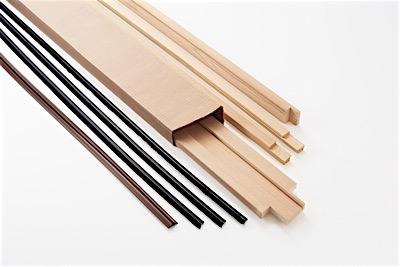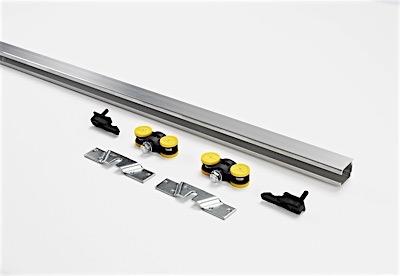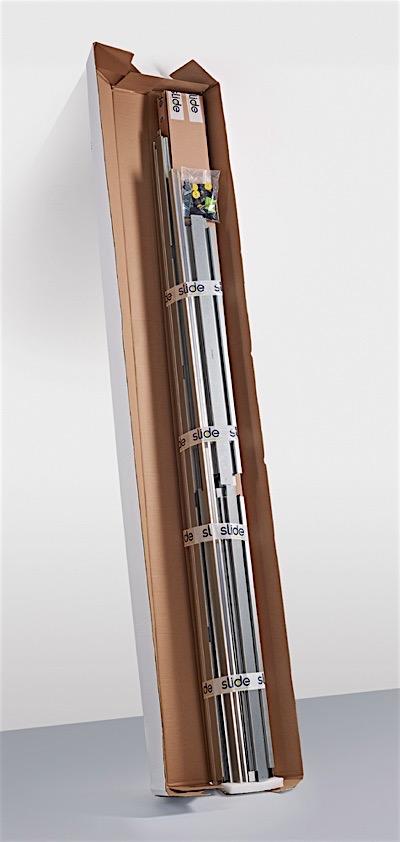 How does it arrive:
All our Pocket Door Kits are kept in stock and are dispatched next day via courier and a tracking number sent to your email. Our single Pocket Door Kit is packaged and sent to you in a 220cm x 15cm x 11cm box. Depending on the size it weighs from 17Kg up to 20Kg. Our double Pocket Door Kit is packaged and sent to you in a 220cm x 17cm x 13cm box. Depending on the size it weighs from 28Kg up to 32Kg.